Experienced Drug Crime Lawyer
32+ Years of Legal Experience • Hundreds of Cases Handled • Free Consultation!
You Need To Act Fast
If you are facing drug charges, there is no time to waste. Contacting one of our experienced criminal attorneys is crucial if you are to have the best chance at a positive case outcome and of avoiding maximum penalties for whatever type of drug crime you may have been accused of. We offer
free case evaluations
and we will honestly and accurately assess your situation - no false promises. Call Lipow & Harris today at:
(818) 290-8146.
As practicing attorneys since 1979, our firm has handled drug charges ranging from misdemeanor possession charges to serious trafficking cases. If you have been accused of a drug offense, whether possession or sales, our goal is always the complete dismissal of all charges. If this isn't possible, we negotiate solutions for our clients that allow them to avoid jail and sometimes even prosecution.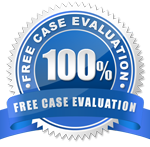 Free Case Evaluations
To learn more about strong defenses to drug charges, please contact an experienced defense attorney from Lipow & Harris for immediate help by filling out the consultation request form or calling (818) 937-2720. Initial consultations are 100% free!
We Have Achieved Extraordinary Results In:
Drugs & Murder - Client, a drug dealer, was robbed of cash and drugs by another dealer. Client chased the assailant and shot him 6 times, killing him. Client charged with murder facing life improsonment with no possibility of parole. At trial, Lipow & Harris convinced jury to find a reduced charge of voluntary manslaughter. Client sentenced to only 6 years.
Embezzlement - Client embezzled over $300,000 from employer. Plea bargain resulted in client repaying $75,000 and probation - no jail-time
Domestic Violence - Client charged with domestic violence for allegedly beating wife. After 2 hung juries, case dismissed.
Federal Crimes - Client charged in Federal Court with conspiracy to illegally import and distribute protected species of fish. Charges brought a minimum of 6 years in prison. Lipow & Harris negotiated a plea bargain for a misdemeanor and only 6 months of home detention
DUIs - Client charged with 2nd DUI. After hung jury at trial, pled to speeding charge.